Correct belt routing and tension is important! Proper tension and positioning of the belt will ensure the system does not loosen during shooting, and that you get the best image quality from your eMotimo spectrum ST4. Per the Dana Dolly instruction manual, different orientations (unique to your Dana Dolly setup) require different belt clamp orientations and belt routing solutions.
Let's take a look at a Dana Dolly integration that is setup correctly and incorrectly.
Vertical Alignment: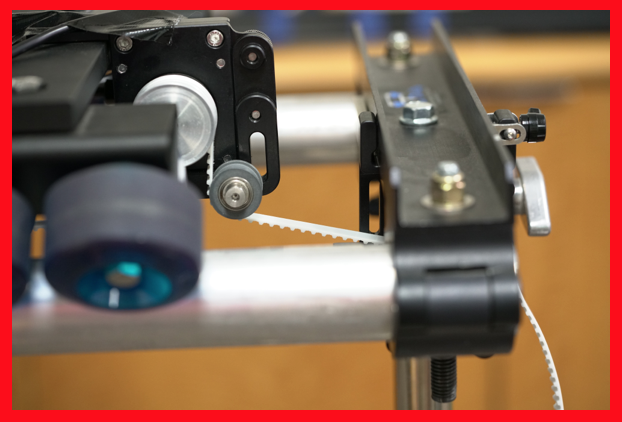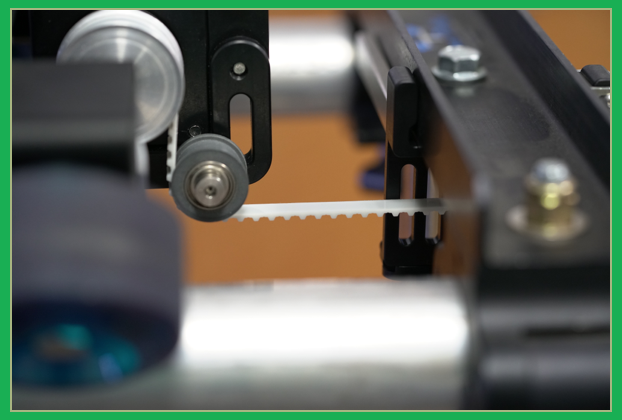 The vertical alignment is essential for providing uniform tension in the belt regardless of the position of the Dana Dolly. If the position of the belt at the idler is not level with the belt at the clamp, there will be an increase and decrease in belt tension as the Dana Dolly moves towards and away from the belt clamp. This will get worse over time.
Horizontal Alignment: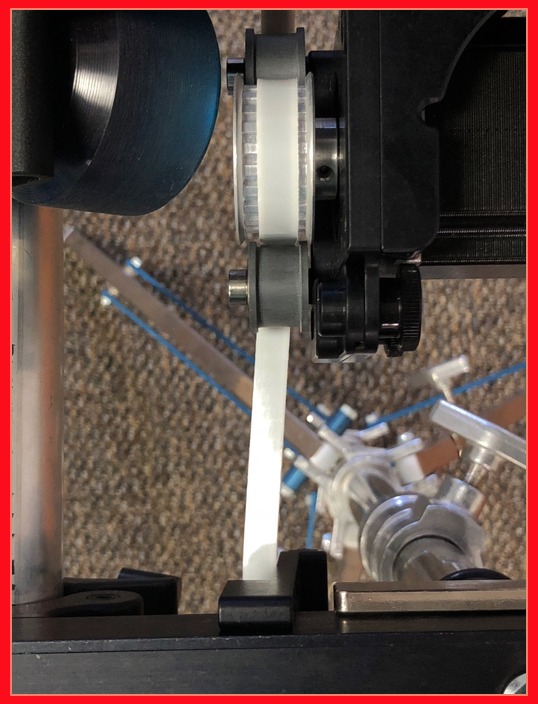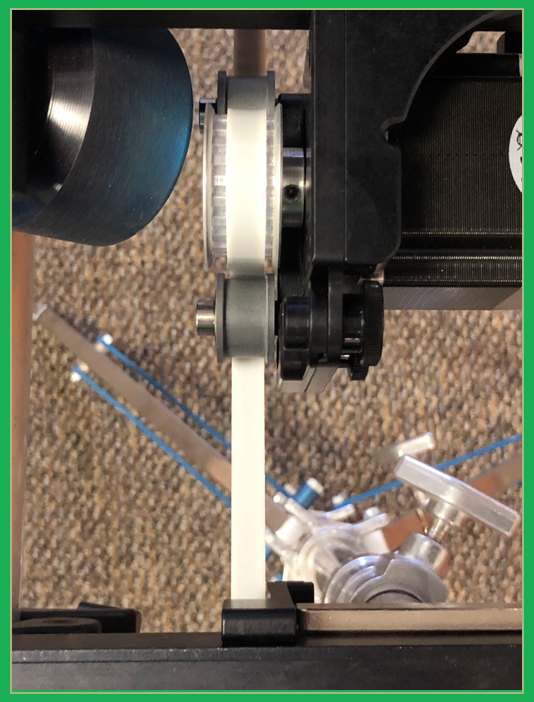 The horizontal alignment ensures the belt passes smoothly along the idlers and over the pulley. How smoothly the motor mount can move along the belt will dictate the Dana Dolly's ability to move up and down the track without jumps and/or slippage.
Belt Tension: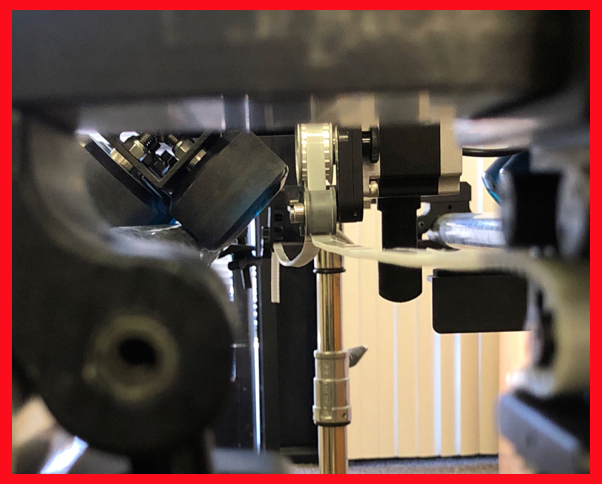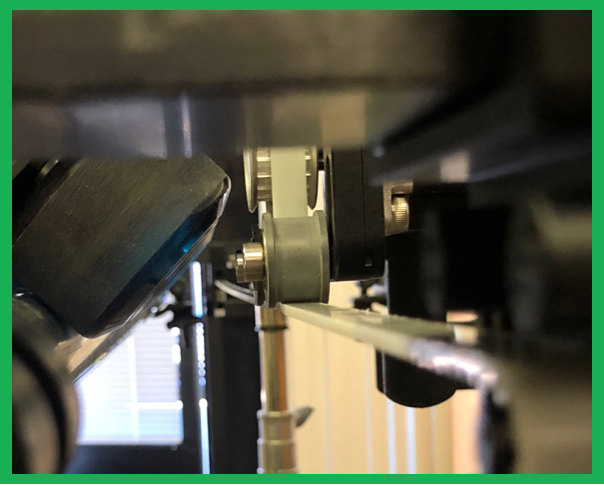 Proper tension in the belt is just as important as the vertical and horizontal alignment. If the belt is not tight there will be play in the system, and the Dana Dolly will not be able to start and stop smoothly and you will lose smoothness and repeatability in your shots. Once the belt is properly aligned, we want the belt to be very taught. Properly attaching the belt to the clamp, and then the clamp to track ends, will be covered in the following sections.
Belt Attachment: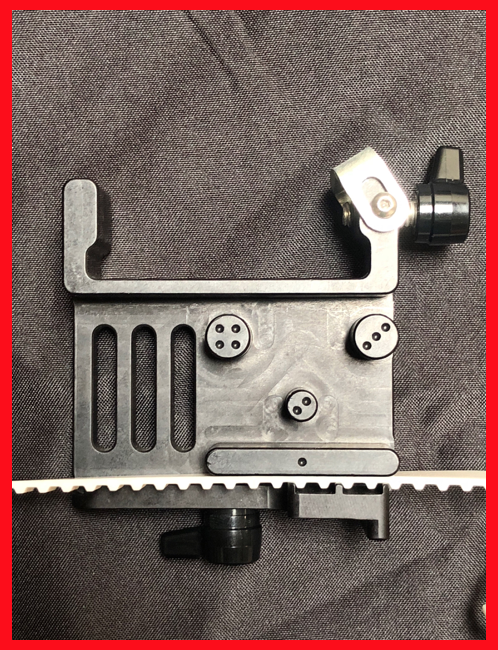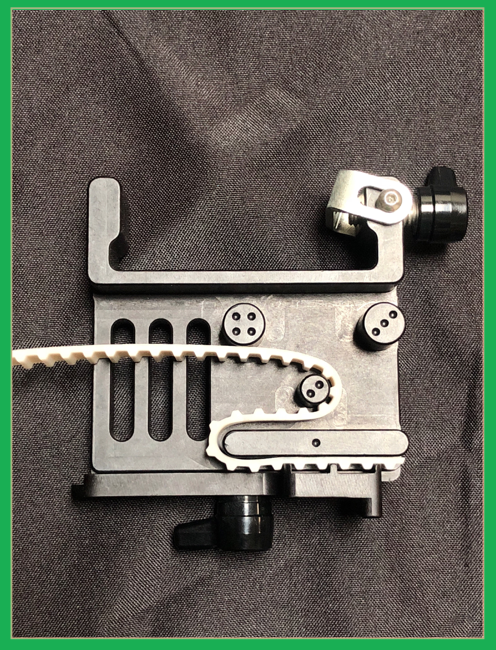 It is important to utilize the routing pegs on the clamp. Not only will tightening the system be easier, but you will achieve the correct belt height with respect to the idlers on the motor unit. The clamp will also be able to maintain tension in the belt and be less likely to slip. There are various belt routing options for various Dana Dolly orientations. Please see the Dana Dolly instruction manual to ensure you are using the correct routing and clamping orientation for your Dana Dolly system.
Clamp Attachment: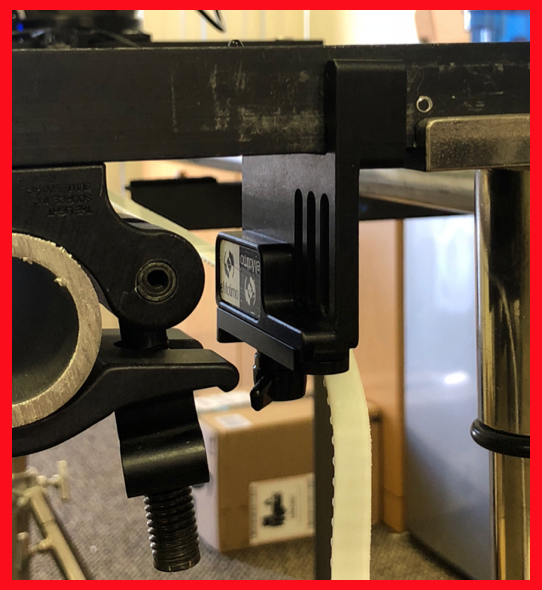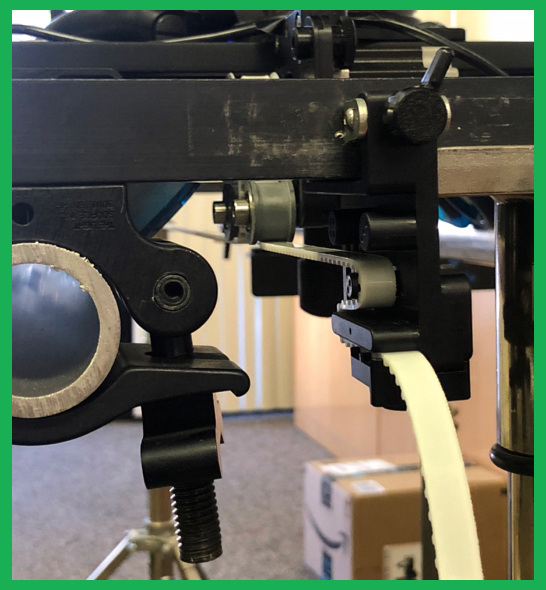 One last note is the orientation of the clamp itself. Always mount the clamps with the thumb screws facing outwards.
Looking for more information? See our article on getting started with Dana Dolly.