The Spectrum ST4.3 is built on the same chassis as the ST4. The only visible difference is an added 7-pin extension port above the micro SD card slot. Internally we've added wiring and electronics to manage power and communications with the ST4.3's brain.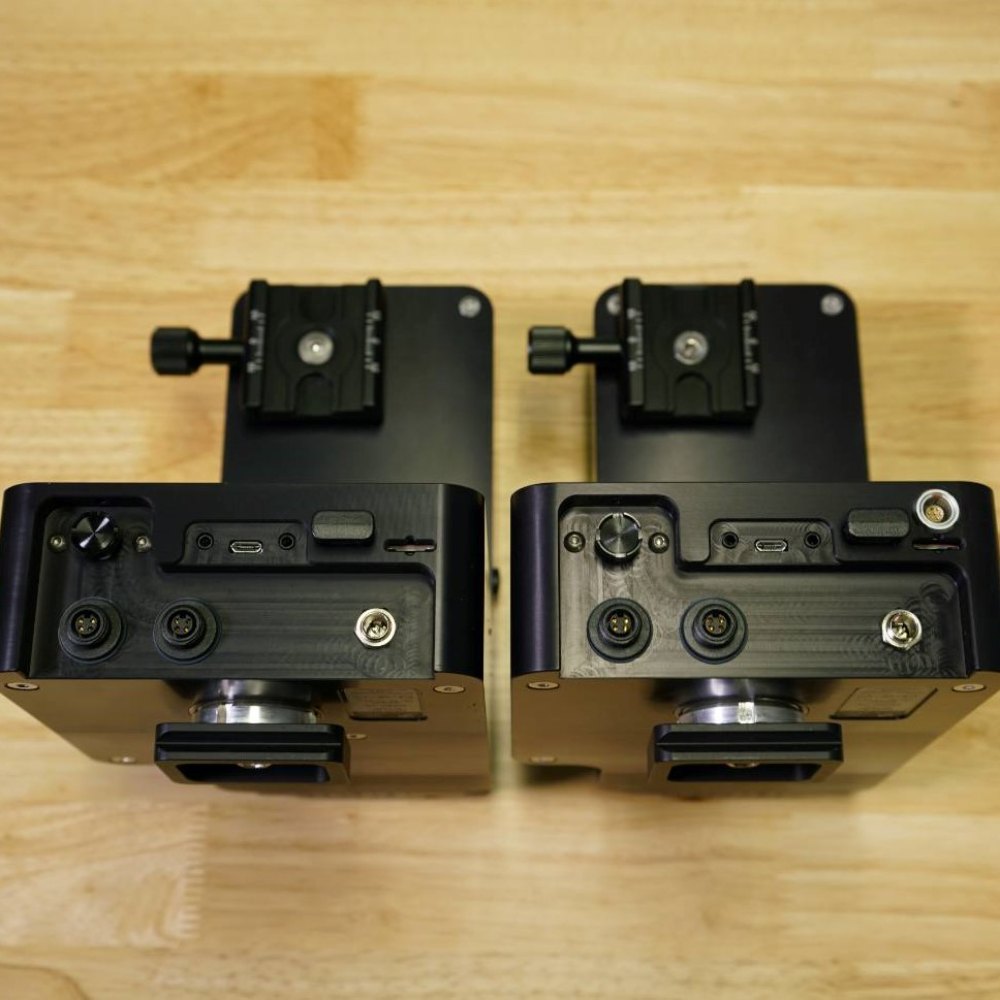 So, you may ask, all this racket over the addition of ONE port? Yes. Well, that visible port, the firmware updates, and the hidden hardware that transforms a 4-axis motion controller into a 6 or 7-axis rig.
The hardest part was the software to add another vendor's communication bus and make those motors act like eMotimo motors.
This new extension port takes the ST4 (a 4-axis rig) all the way to an ST4.3 (up to a 7-axis rig).
Why do we say "up to a 7-axis rig" you might ask?
Because the ST4.3 offers control over Pan, Tilt, Slide, and Turntable + 2 Tilta Motors to control both focus and zoom... all from a single remote.
6 axes are currently supported with eMotimo's native "on-box" firmware. If you need/want that additional FIZ motor for IRIS, the 7th axis is currently supported and controlled via Dragonframe.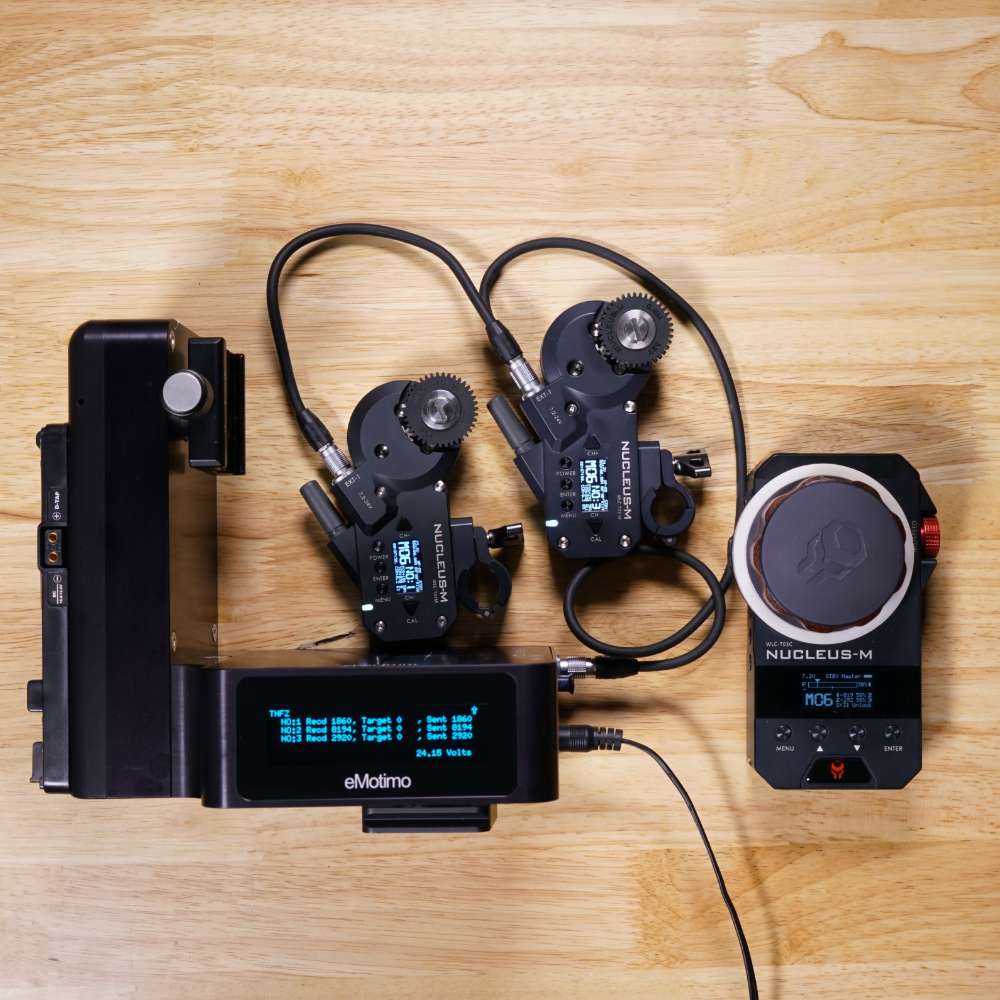 Make sure you review the article - What Do I Need From Tilta?